Article
Berry
Coledale
Social Life
Karina Shepherd – Supplier profile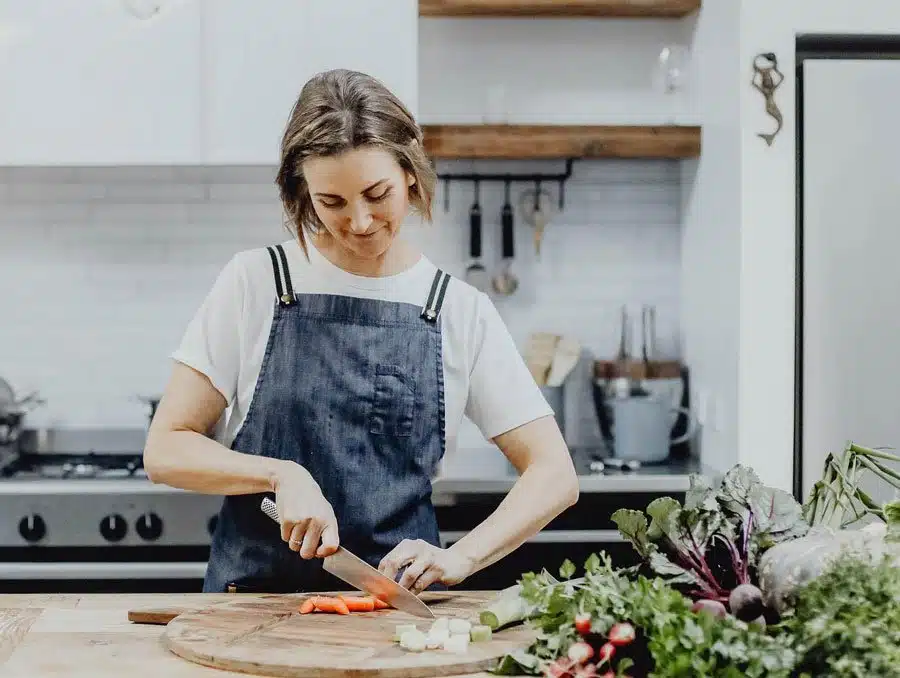 Karina Shepherd radiates passion and positivity which shines through in the whole foods she creates with love at her Gerringong based business Dandelion & Mallow. She sat down to talk to us about the Dandelion & Mallow journey and the South Coast niche she has found on that journey.
What's your local life story? How long have you called the South Coast home?
I have lived in the Illawarra all my life and called Gerringong home 15yrs ago when our firstborn was 18mths old and we were looking for a beachside lifestyle.
Working for yourself. It's a journey. When did you take the leap?
When we moved here I had a corporate job where I travelled to Port Kembla.
Once I had my three children I decided to stay around Gerringong and find work locally. I picked up some little jobs, gaining experience in food because I hadn't worked in that area but I had always been in interest of mine.
I was working for Buena Vista Farm and Garnish Catering for about 4 or 5 years on and off and I got to the stage where I wanted to do something that was my own. I didn't have a grand plan, I thought it would be a little hobby and it would be on the side of my other jobs. For 6 months I continued to work for Garnish & Buena Vista as well as my business and then it got to a stage where it took off. When all the luxury B&B's popped up I found a little niches in the market – they needed servicing with in home meals and grazing platters. I had wanted something close to home, where I could be flexible with the children and running them around for their after school activities.
You are clearly passionate about your business, that's why WorkLife was drawn to engage you as one of our key suppliers! What got you started on your current business journey?
It was started out of a love of wholefoods and cooking. That came about because of my children, I started looking at what we were feeding them and wanting to feed them good nutritious food, without additives and you can only do that by cooking or buying pre prepared foods with very little ingredients.
That's where my love of cooking started from. I've always been a keen reader of self improvement books in the wholefoods realm and I always had this dream of doing something I loved and was passionate about.
Working in the corporate world I never felt myself in that role so I felt I had to create that myself rather than try and find it locally.
What's your passion project/side gig? Is there anything that you're hustling on?
At the moment because of Covid, and restrictions where people can't travel outside the state borders, the South Coast is very full of visitors. This has increased my workload significantly with visitors not just travelling during the weekends, but mid week as well.
I'm currently doing some navel gazing and trying to put some boundaries in place to protect my time and energy. I've come off social media to try to work out what uses my time. I've realised that my life consists of work, feeding my family and washing my kids clothes and running them around and squeezing moments into my week for myself.
I'm trying to understand my own behaviours and why I take so much work on. What are my underlying fears? Working out what I want to say yes to, and taking emotion out of it when I make those decisions.
I am trying to work smarter, as it is good for my own health – my health suffers when I'm giving to everyone else.
When people come to the South Coast, what's the one thing they should try/do locally?
I would say support local farmers by going to the farmers market at Kiama or Berry, visiting Buena Vista Farm on a tour, going and supporting the local restaurants that use local produce. Getting into nature – there are plenty of ocean experiences, bushwalks, good food, clean air – they are things that are going to keep us healthy in the long term.
If anyone is thinking about taking the plunge and moving to the South Coast- what do you think makes it such a great place to balance Work & Life?
It's about flexibility. The one good thing that I do have in my life is that I can still call the shots. I can structure my day quite flexibily around nature, walking, catching up w a friend at a cafe locally. Because traffic is pretty light, it is easy and cruisy to get around Kiama and Gerringong rather than sitting in Sydney traffic for an hour to drop your kids at school at what should be a 10 minute drive! Being able to drop your kids off at school 2mins away is incredible.
The beautiful nature aspects of the South Coast and being able to squeeze in a quick dip in the middle of the day in between emails is priceless.
Living here gives me the ability to keep a healthy stress free perspective, with less pollution and more ways to connect with nature. When you do feel good within your life, you feel in control of your work life.