Jamie Ling – Member profile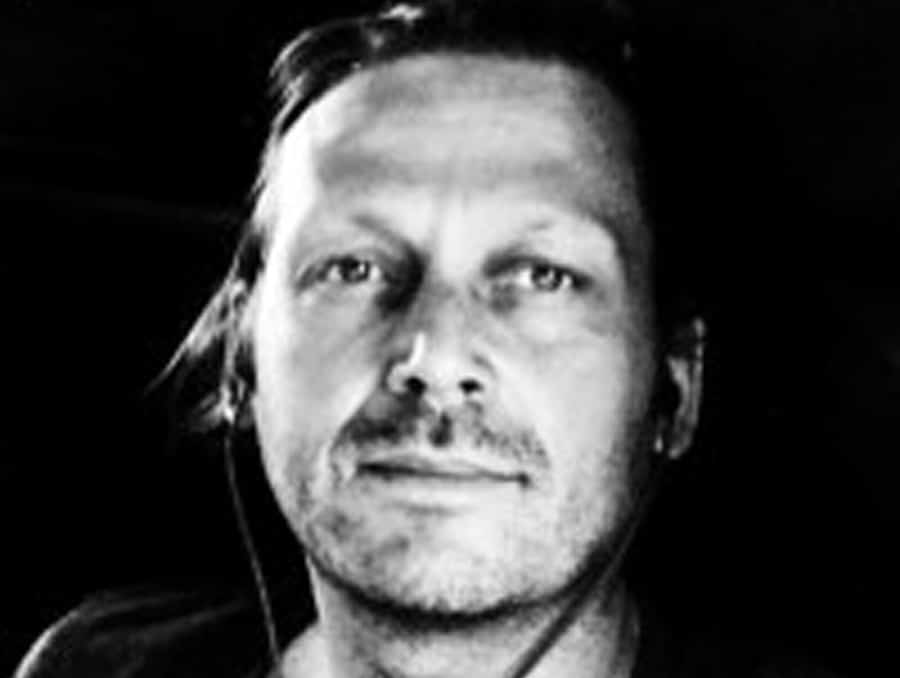 Jamie Ling was the first fully signed up member of Coledale's WorkLife. Whilst construction went on around him, and the Wi-Fi was being installed, he sat quietly in various spaces, head down, headphones on. Eight months on, he is so much part of the fabric of our WorkLife community that, when he isn't sitting at the desk nearest the main door, I wonder what has kept him. Softly spoken and a mad fan of our weekly supply of organic bananas, I caught up with Jamie to hear more about his fascinating role at Raisely where he is Head of Growth.
Raisely is an online fundraising platform empowering thousands of charities across the world to take control of their revenue and improve the wellbeing of people and planet. It started as a small Australian creative studio for social change, where they saw how financially hamstrung charities were by technology. Often, those working for a better world would have to spend tens of thousands just to launch an appeal page. Without the Raisely platform they'd have to live with terrible technology that confused their supporters and gave them no control over their campaigns.
In 2016, the Raisely team set out to change that. So far, they've helped thousands of charities across the world raise over $17     0 million. Now, in a period of growth and with Jamie leading the charge, they are a mission-driven remote team, spread across 11 cities and 6 countries.
What's your local life story? Who is Jamie Ling?
I am originally from England and have been in Australia since 2000. I have a twelve-year-old daughter, a two-year-old son and a new baby on the way, due on Boxing Day. I live in Austinmer's Grove, with my partner and son and moved to the Coast from Sydney three years ago.
I guess I've always had a bit of an entrepreneurial streak, starting twenty years ago when I helped start a charity challenge company with my ex-partner called Inspired Adventures, which is still going strong. After working there, I made the jump to working for Greenpeace for nearly eight years, working primarily in campaigns on, overfishing, climate change and plastic pollution. I was lucky enough to do two ship tours with them on the Arctic Sunrise, in the Western Central Pacific Ocean, tackling pirate fishing – finding fishing vessels who go into illegal waters and steal fish from smaller Pacific Island Nations. It involved documenting our findings and taking that information back to authorities who then pursue them legally, find and fine them. That was a hell of an experience.
I then switched direction internally from advocacy and campaigns to fundraising within the organisation where I was their Digital Fundraising Manager for another two years. During that time, I started using a digital fundraising platform called Raisely, which is where I have ended up for the last three years.
Raisely had already been around for two years, so I joined quite early in the piece. It's a free and open source, easily accessible fundraising platform for any organisation in the world who is working towards an improvement for people and planet. Raisely is a SaaS (software as a service) product, Cloud based, we are fully remote, and exist primarily for purpose and impact. They are our primary goals and therefore, we are not for profit. We are a registered *B Corp, Carbon Neutral and as an organisation are at the beginning of our Anti-Racism and Decolonisation journey.  We are a values-lead organisation, walking the talk as much as possible.
Why did you choose the South Coast as you home?
Sure, it was a natural progression of getting out of the city but in reality, we followed a large cohort of friends and family who were already here. Some of our closest friends had been here for; three, four, five, six… ten years. Way before this latest wave of exodus from Sydney. They were scattered around all over the coast; Austi, Woonona and Stanwell Park.
Life has changed so irrevocably since we moved. Yes, early on, this area was attractive based on its closeness to Sydney and its commutability, but this is now a moot point. I now work for a remote company. In fact, when we moved here, Raisely still had an office in the city and one of the reasons we bought the house was, it was right next door to the train station, which of course we never use any more.
My commute nowadays is walking thru little Austi, around the bends, across Sharkie beach and into the office. It's kind of the nicest commute walks you could possibly do in the world. It's amazing. Breathtaking. And every time I do it, I think I should really go for a swim before work.
How does your work life balance look nowadays? Does it look much different to when and if you were working in the city?
Since working for Raisely, I have always worked remotely, but as a company, we tell our people they can work from wherever they do their best work. If you do your best work sitting on a park bench overlooking the ocean, then that's fine.
So, in terms of work-life balance, I suppose I've just stopped getting on a train now and again. I mean, prior to coming to WorkLife I was working from UOW's Innovation Campus (coworking space). And then, that shutdown. So, until that point, I was commuting but going South to the Uni instead of North to the city. It was a beautiful commute. I was riding from Bulli to the campus and back, on a daily basis, which was helping me stay fit as well. Whereas my little walk now isn't such a good workout. Instead, my wander to work nowadays is increasing my serenity and general communing with nature. And on arrival, I have a lot of your free bananas.
What was your greatest fear migrating from a globally recognised organisation such as Greenpeace to a small locally grown start-up?
I went into it quite blindly. I didn't really do a thorough competitor analysis. And in terms of the volume and competitiveness of the space, there are hundreds of fundraising platforms out there. Fortunately, I picked the best one to work for!
So, I think my biggest fear was/is, (and I don't know whether I can actually say this), it's that there's a real tension between taking investment and playing with the big boys. And seeing how far we can go bootstrapped. Seeing how far we can go, as a group of individuals, just making it without seed funding. Because it (seed funding) changes everything from a work culture point of view, despite what anyone tells you. Sure, you can still have the token things, but at the end of the day, you're then accountable to shareholders.
And so, my biggest fear is knowing when the right time to take investment is. Not leaving it too long resulting in having a product that isn't as competitive as those that have had, say, five million invested into it.
I just find it amazing in this strange economic time that Raisely is growing and not just recruiting once a year, you said you've hired a group, a large group, both last month, and now this month again. You're obviously doing something right.
Yeah. When I joined, I was number four. And that was only three years ago. Our twenty-third person just started today. And we've got nine jobs out there in the field currently. Because of the nature of the business, it being a software product, they are all essentially roles in the space of engineering and customer success. *(see below for current roles)
Is it a Youth based team you're looking for, being that it's in the new technology space?
Yes, it is new technology, but as part of our commitment to diversity we are always committed to broad diversity within the roles. I mean our CEOs like twenty-six! Ha! My boss! I could be his father. So, to answer your question; is it primarily a youthful team? Maybe the engineering tends to default to a younger demographic, but we try to be conscious of not basing on age. After all I'm fifty…something.
So how your newfound life basing out of WorkLife Coledale? How has it impacted on you, family, daily life?
It's just more flexibility. We have our child at day care in Corrimal, so I now have to drive to Corrimal and back. That's the only bit that sucks. We just can't get day care locally. I think that's a massive problem for this area. There are so many young families and there's not enough family and preschool care available. I was told that part of the problem was designing (town planning). It's difficult to build places because of bushfire risks and insurance and they won't let you build childcare centres? Is that true? Probably not.
Have you got a passion project, or side gig, or is there anything that you are hustling on? That is a secret or not a secret or anything that you want to create that you haven't quite done yet?
I wish I had, I just don't have time, I'm full up. I'm available to DJ at any given moment though. I've done that for forty years. Or whenever I did my first mixtape, when was that? Like 38 years ago?
What's your what's your most memorable gig as a DJ Jamie?
DJing at WOMAD, which is a World Music Festival, in cafes in Spain, in a kind of Medieval Tavern on New Year's Eve. And having the best slot there, and a room full of insanely crazy Spanish people going bonkers to everything I played. It went off. That was pretty good.
Picture your bookshelf at home. What's the one on it that everyone should borrow?
Deep Adaptation – Jem Bendell. You'd better have a strong constitution. It's about the climate crisis, but in essence, the inevitable climate chaos that people are still avoiding and don't want to talk about.
What piece of furniture in your house makes you the happiest?
The bed with drawers in the study. It was made by Stewart Montague from Illawarra Woodwork. It's just beautiful. And Stuart is a great guy! It will last a lifetime. It looks sweet as in the study and is made of local hardwood.
What is the one thing a visitor to the South Coast what should eat locally?
Anything from MSG. Moore Street General. I'm biased because they're right on our doorstep and the team there are all lovely.
What's your go to listen, music or podcast for any trips up to Sydney or anywhere?
Gosh, I don't listen to podcasts. I do listen to a lot of music. Okay, let me think. If I was going to Sydney on the train, what would I listen to?
Probably my 'discover weekly' playlist. Oh, I do listen to 'Under the Skin', the Russell Brand podcast. And I also listen to 'Your Undivided Attention' which is the podcast by the Centre of Humane Technology, which is an organisation that was started by ex-Google and Twitter employees who also produced the film – 'The Social Dilemma', about the harmful impacts of social media and social networks on people…it's so harmful, for teenagers, and all of us to a degree.
What's your best productivity hack to get the most out of each workday?
It's not very exciting but time-blocking my calendar to do specific tasks really helps. I also use an app called Noisli that lets you create background noise soundscapes and I find that really helps with my focus.
What's the best thing about your membership at WorkLife?
The bananas! I'm joking, but I really do like the Tulsi teas.
Seriously? I think it's been the flexible-ness of the working arrangements. I mean, you let me start here before you were even open. The friendliness, and nothing is ever a problem. I'm looking forward to normalisation, post lockdowns, where I can, you know, get to interact more with the WorkLife community.
Imagine tomorrow is a perfect snapshot shot of your best life. What are you doing?
Probably gardening. Yes, gardening, going for bush run and cooking a big feast for friends.
* https://www.raisely.com/careers
*Certified B Corporations are businesses that meet the highest standards of verified social and environmental performance, public transparency, and legal accountability to balance profit and purpose. B Corps are accelerating a global culture shift to redefine success in business and build a more inclusive and sustainable economy.