Member Profile – David Ryman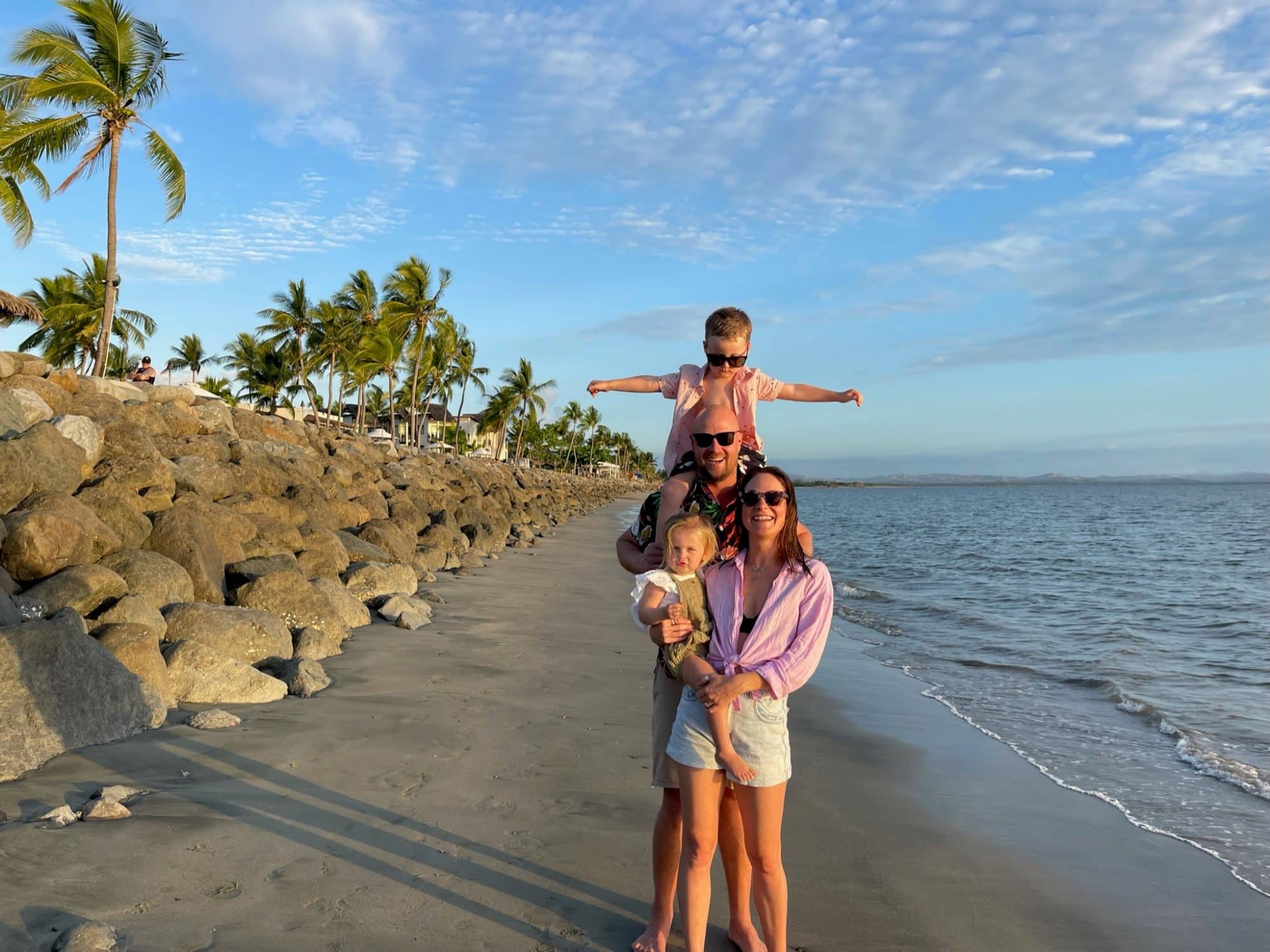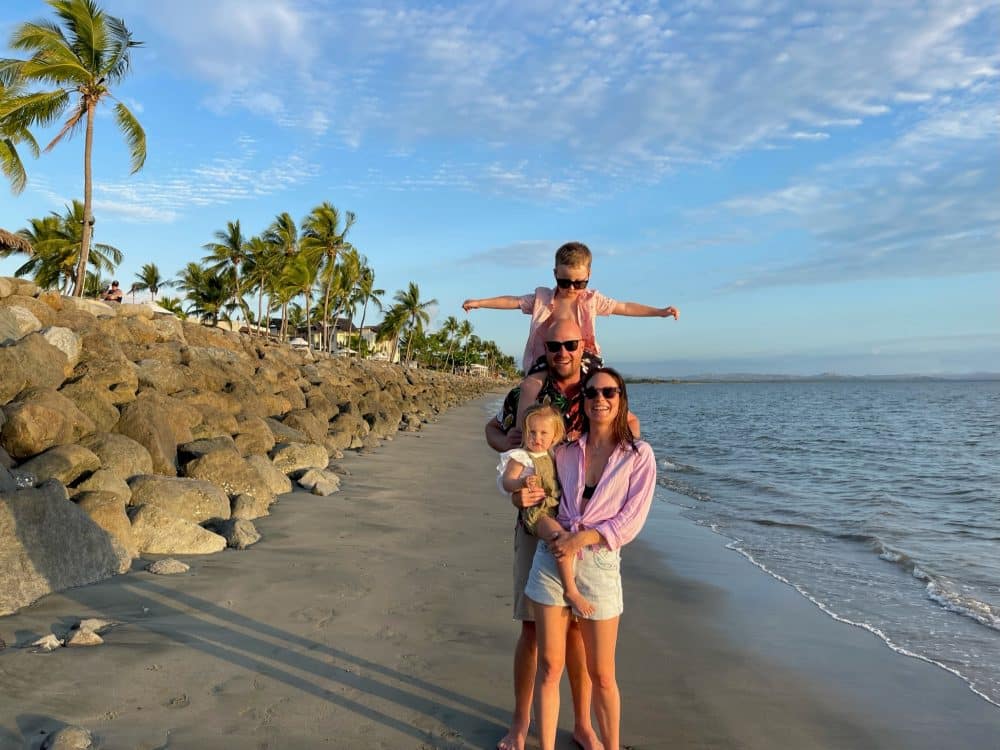 WorkLife Founder Kate Dezarnaulds was lucky enough to sit down with David Ryman from First Street financial just before he darted off to Fiji for a well deserved family holiday. David occupies one of our sunny office suites in 1/70 Albert Street Berry. From the fulfilment he finds in helping people purchase their first home, to balancing family life and his spare time; this conversation with David is filled with great insight into his relatively new life on the South Coast.
Can you tell us your your LocalLife story? How long have you called the South Coast home?
I'm only a relatively new South-Coaster- we moved permanently down here about 18 months ago having holidayed in the area for the last 35 years. But in terms of our sea-change, we only moved down from Sydney about 18 months ago.
What drove the move?
A whole host of things, we have young kids and we were wanting to give them a different lifestyle in a beachside suburb. There are too many people in Sydney, thats another big one. I started to get sick of parking two kilometres away from the beach and getting frustrated in the traffic. And I'm not 20 years old anymore. So I don't need the bright lights of Sydney. So that was the attraction to move down the coast a bit and enjoy a quieter life.
What does your work life balance look like? Especially compared to life in the city?
To be fair, Monday to Friday, work life balance is mostly the same. The beauty is that I probably have an extra hour or so each day because I don't have to fight traffic. So that's allowed me to free up an hour every day to spend an afternoon with the kids, which is nice. I'm fortunate enough as a mortgage broker that COVID taught everyone that everything can be done online. So the last couple of years I've done most of my work remotely which everyone is more confident to do these days. I'm also lucky at this stage of my career that most of my work is referral work. My customers have already heard a good story about how I've helped other people with their home loan, and they've just jumped on board. So that's made my work life good.
Working for yourself, it's a bit of a journey. When did you take the big plunge?
I've pretty much worked for myself, since I left school in some way, shape, or form. In the last 12 years that has been in the mortgage broking space. So I went to university and got a finance degree, went and lived overseas for a few years, came back and had to bite the bullet and figure out what I wanted to do. We had a really good family friend who who ran a successful mortgage broking business in the city. When he rang me and said "someone's just left, do you want to come in and have a go with us. He's one of the best mortgage brokers in the game at the time. So I did six years and under him and he sort of taught me the ropes before I moved out to a new business in the eastern suburbs called First Street where I've been for the last six years. I'm lucky that the two people who have mentored me are two of the best mortgage brokers in the country.
Why do you love it?
It's just a great job. It's so rewarding to help people buy their family home. For most people that's their primary asset and their biggest decision . People are somewhat confused and terrified by big banks thinking "Oh, am I good enough to get a loan?" It's my job to dispel that myth and assure them that they definitely want to give you money, that's how they make their money! My job is to hold their hand through that process of first thinking about buying a place to getting the loan approved. Getting the loan approved is often the easy part, right? I can ask five questions and figure that one out for people. But the emotional rollercoaster of making the decision to commit to something as big as a property is the hard part. Spending time out there dealing with real estate agents, going through the processes of missing out at auction, all that sort of stuff. That's where I spend most of my time with my clients, and then seeing the joy on their faces when they finally get the keys and get to call their dream place their own. Yeah, it's a big thing to be the quarterback behind all that. It's good fun. So that's the great part.
What's been the biggest hurdle that you've had to overcome in the business? When have things been really hard to navigate?
I've been fortunate enough, I started my career in brokering post GFC. That's when the world in finance got turned upside down. And I came in just after that, which was great timing. Like any business, starting out and getting your name out there, having people understand what you do, and then building a brand, a personal brand off the back of that is the hard work. And then, once your business starts to mature, then it's about trying to keep up with everything. The last couple of years have been crazy in the property market which translates to some crazy stresses for the mortgage broker as well. So its been challenging growing a business from, a one man band thing into something that's a bit bigger now, with all the challenges that come with growth. Hiring people, firing people, dealing with clients and COVID. That was a big one, people freaking out thinking how am I going to pay my loan when I can't go to work? So there's been some challenges through there. But all in all, it's been a really good career move for me.
Now, I know you're a busy man. But have you got a passion project, or a side gig?
We are building a house at the moment, so any spare time I have i'm there. If the builder gets wind that I've got spare time, I'm out there digging holes, or moving bricks. But apart from that, I've got two young kids. So that takes up a lot of time. But if I can sneak away, I do like my surfing and I do like my golf. Getting away to play some golf, or go for a surf that's my little outlet. We've got a little place further down the south coast at Lake Conjola, so we try to duck down there sometimes to reset.
Thinking of your bookshelf at home, whats on there that everybody should borrow?
Well, Harry Potter series is the number one. My wife always gives me book advice and she said, "You should read Harry Potter" and I said, come on, I am 35 years old. About about six weeks later I said, Why did you not tell me to do that earlier? And then there's a couple of other books about Genghis Khan and Julius Caesar- a big five part series, which I really loved, I recommend those to people.
What about a piece of furniture in your house that makes you the happiest?
I love my couch on a Saturday afternoon when it's nice and quiet. There is something about falling asleep on the lounge in the afternoon that just reinvigorates you. So maybe the couch and the TV when the footy is on and the kids aren't climbing all over me thats great.
When people come to visit you on the south coast, what's the one thing that you think they should eat locally?
I'm a bit of a barbecue frother. So I try to keep people locked in the house and cook for them myself. We barbecue a lot when we have friends down. But if they're going to eat somewhere on the south coast, I've only discovered this recently, Chef Tony's at Bomaderry is an incredible Chinese restaurant that is absolutely worth trying.
What's your best productivity hack to get the most out of each day at WorkLife?
Do the hard things in the email list early, before 930. So I find that if I've got two big tasks for the day, if I can start them early, and I get them out of the way, you have this natural buzz for the rest of the day, knowing that you got the shitty stuff out of the way early. It's hard to follow. But it's so worth it. Because sometimes you see these little easy emails, which take a minute or two, I'll just get into them. But then you know that there's those two big things on the back end of the day that are still just waiting to be done. So my advice is do the big ones early. Get in and do those ones.
What's the best thing about your WorkLife membership?
The flexibility to have a space that's you know, has got everything you need in it in a a quaint little town like Berry. We've got like this nice little cottage, a beautiful sunny little office and all the other people that are involved there. We've got a bit of a crew in there now. We see everyone's faces every day, one of them brings their pet dog to work sometimes. For someone who's recently just moved down here it's great having that professional space where you get to know everyone.
If tomorrow is your dream day, give me a snapshot of your best life. What are you doing?
I'm going to Fiji tomorrow. So that's pretty good. But for me, it's easier to find now my kids are growing up. Now they're two and four they're a lot more user friendly as a dad- they want to engage and they want to do things with me. For me, it's all about making progress in the long project of getting them to surf and play golf. So I've got someone to hang out with in my old age!