Member Profile – Blake Sanders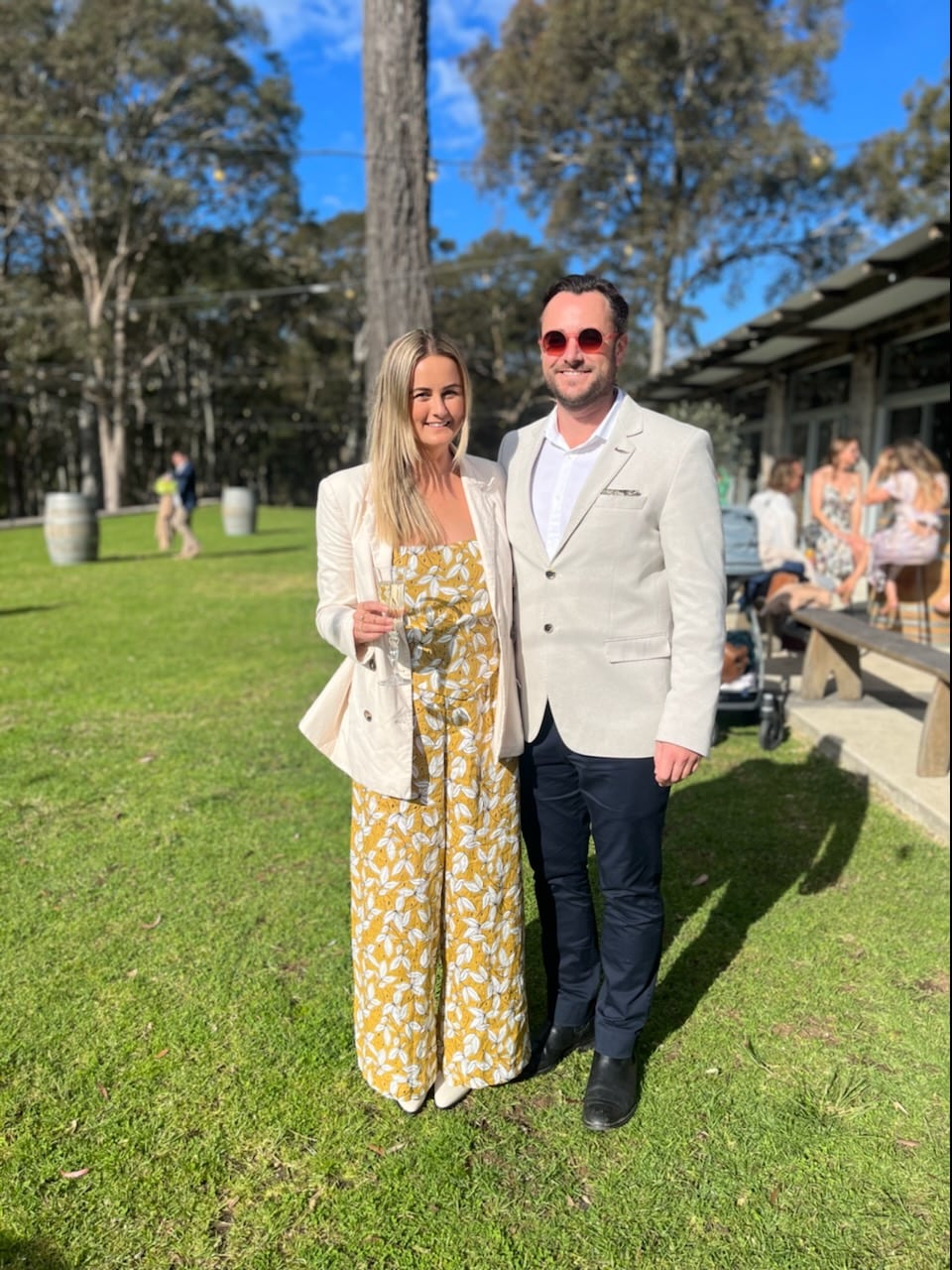 Happily for us, Sanders & Co have been part of our WorkLife family for the past year. In that time not only has his own family grown, with the arrival of his second child, but so has his exciting new Building Certification business, which has exploded onto the local residential property scene with dynamism. I sat down with Blake Sanders and caught up on his day to day life, his refreshing ethos on the balance of work, play, family and travel, and got a little insight into where the delightful Sanders & Co customer service experience heralds from.
What's your local life story?
I grew up and was schooled in South West Sydney. Fifteen years ago, somewhere around 2007, my parents sold up and moved to Woonona. It was like a coming home for Dad who had holidayed here from a young age, into his late teens and adulthood. He was in the Coalcliff Surf Club, excelling in beach sprints at a competitive national level. I can recall him telling stories of drinking at the Austinmer RSL when it was in Moore Street. He also had family living in the area. I believe his uncle was the milkman in Coledale on horse and cart in the 1930's.
 Around the time they arrived in Woonona, I had just broken up with my girlfriend and as luck would have it, I was able to move back with Mum and Dad. In my teens I had surfed the local beaches therefore I had ready-made friends on arrival. It wasn't a stretch to fit right in. 
 In the time between then and now I have lived in London for a few years and Melbourne for ten months but have always come back to the South Coast as my base. In 2019 when Kirby, my partner, fell pregnant with Bodhi, our eldest, we sold our individual Woonona properties, rented for a little while and at the end of 2020, bought in Austinmer.
2020 was a big year for me. I had left a national certification company based in Sydney when Bodhi was born and whilst working from home (during Covid) set up Sanders & Co. It got way too busy, very quickly.
Did you become a certifier straight out of Uni?
No. I actually studied Biological Science. I wasn't enjoying it and left before completing that degree to become a flight attendant for Qantas.
I was a short haul flight attendant for about three and a half years and then as an international first-class flight attendant I was able to travel to Europe, the States, Asia and Africa. During that period, I was based out of London and then transferred back to Melbourne. Qantas enabled me to travel extensively and cemented my love of globetrotting.
 During my last three years at Qantas, I decided I wanted to do something different and settled on studying Building Surveying. As soon as I qualified, I got the job with the aforementioned certification company and the rest is history.
How does your work/life balance look today? Does it look much different to when you were working in your old office environment?
Yes! Whilst working in Sydney, I was gone at seven and was back at six. Not ideal when starting a family. And therein lies the reason I started my own business. Some days, I was gone at four-thirty in the morning. Now I have the flexibility to start whenever I want. Nowadays I tend to try and start at nine, and finish at five. Being at Worklife, I can be at home or at the office within five minutes of getting in the car.
That said, early on at Sanders & CO and up until the end of last year, I was very, very busy. There was a lot of initial growth in the business, and I had to take all that workload on myself. There were times where I would start at five am. I would have breaks throughout the day to eat and spend time with the kids, but I'd be back on the computer by nine pm and work until one in the morning. It paid off and happily I now have three staff who assist with the workload, and we never rarely have to work past five. It can always wait till the next day. Thankfully it's not stressful in the way it was, anymore.
You are a young man and have a young business, but it sounds like you've got the work / life balance perfectly balanced already. What's your secret?
I think working for such a big and progressive corporation (Qantas) helped. Although it wasn't until after I left the company that I realised it fully. Working at Qantas, you work with people of all ages, from a multitude of different backgrounds. It's a job where you can have quite a lot of time between trips, so people tend to have other professions; optometrists, lawyers, doctors, nurses. Often, for many hours in the middle of flights when there was no service going on, I would regularly find myself chatting with a broad range of fascinating people with incredibly diverse lives. It was a great learning experience. And importantly the customer service that I learned there, was second to none, I've embedded it into my business, and I recognise it is one of the main things making the business successful, so quickly. 
What's your passion project, your side gig? I know all about your driveway…
Yeah, I guess the driveway is just a small part of the bigger project – our home. We've got a 1500 square metre block, so there's a lot of landscaping to do and a lot of retaining walls that need repair. I want to repair every square metre so that every part of the property is landscaped or redeveloped. 
Aside from your property passion is there anything that we don't know about Blake that would surprise us?
I'm a bit of a history nerd. I really love it. Recently I watched Lucy Woolsey investigates. It was a four-part series on events throughout Britain's history. That's my most passionate hobby. 
Projects? I had approval for six apartments in Mittagong which we (my business partner and I) couldn't afford to build at the time. So, we sold it for a premium price and made a little money on that one. Recently, I sold shares in another commercial development that went on for several years. So, I guess I have a small passion for property development, not so much volume or just getting something done to make money. It has to be a unique project.
Picture your bookshelf at home. What's the one book on it that everyone should borrow?
I'd have to say, one of my favourite authors is Bill Bryson. In particular 'Down Under', a travelogue of Australia, and 'Made In America' which delves into the history of the English language in the United States and the evolution of American culture. Another book I love is his 'Notes From A Small Island'. I read that even before I even travelled to Britain. So, when I first arrived in the UK in 2007, it was a good starting point. Because he had written about the entire island, I had already become familiar with smaller towns that you might not always think to go to. But probably my favourite book of his is, 'At Home'. It's a history of domestic life. It discusses the history of domestic life at home; how kitchens developed, bathrooms, how rooms got their names, why they were called this or that or how they came to be. I've read it twice. I like to go back and read things. 
I've got a lot of music biographies. The Heroin Diaries – Nikki Sixx. It's an easy read and it's wild. I love reading and re reading about the lives of different people, in particular rock and roll personalities, it's fascinating. I've also read Anthony Kiedis – Scar Tissue, twice.
Oh, Keith Richards – Life is great too.
What piece of furniture in your home makes you the happiest?
Our new bathroom has oversized travertine tiles from floor to ceiling, heated flooring, a floating vanity, stand alone bath, walk through shower and in wall cistern for the toilet, with an arched mirror and brushed brass fixtures. It was a collaboration between my partner and I, she designed and chose the products and I put it all together, employing the necessary trades. We both feel it's a great accomplishment.
What's the one activity you love to do most in and around your local area?
I think most people would say surfing and walking in the bush and honestly that is exactly what just popped into my mind. But I've never been one of those guys that need to surf every day. Surfing is part of my life, but it's not my whole life. Lately, it's been a bit of a struggle with a two-year-old and a six month old and running the business, not to mention that post floods, the ocean has been brown and viscous and has small boats floating beneath the surface. Other than that, I really love gardening, mowing the lawn and turning the garden into something wonderful.  We've got such a big lawn and once mowed; I get a sense of satisfaction both mentally and physically.
What's your go-to listen (music/podcast) for road trips?
I love 70s music or classic hits. Fleetwood Mac would have to be my favourite. Definitely Fleetwood Mac. My second love would be Creedence Clearwater – The Greatest Hits. They are really great for road trips. As a boy of the 80's, I grew up with my parents CDs; Elvis, The Beatles, Creedence Clearwater Revival, The Doors. And because it was available to me, I grew to love them and still play them today. Elton John. I love Elton John. I loved 'Rocket Man', the movie. That was great. I love Queen and I loved 'Bohemian Rhapsody', the film. I'm looking forward to Elvis. I also enjoy music from all decades through to now, with a current interest in 'Gang of Youths'.
What's your best productivity hack to get the most out of each workday?
Coffee? I don't know if that's a hack. Sometimes I get really focused. And for hours, I can be so productive. And other times it can be really difficult to focus on churning through the work. Outside of coffee, I suppose the business is running well because of the process that I have across our systems. 
As a certifier, we don't start a project until we've received payment.  In fact, the first line of our fee proposal states that it's first in best dressed for turnaround. Once paid, we give them an indication of how long it is currently taking to complete an assessment. At the moment, for example, it's four business days. I update this every day and put it in the daily to-do list for my team. We have a fast turnaround which is unusual in our industry. Whenever I finish a project, I always look at the time that it took from receiving payment, to me emailing the client their complete list of requirements needed to issue the approval. I understand how frustrating it is not hearing back from consultants because I use them myself, in my personal projects. So, it's a priority for us to not be like this. 
On a productivity business scale, I believe Sanders and CO are quite good at. I'm always looking for new hacks, I guess. Renaye, Josh and Jacqueline and I are always coming up with new ideas on a weekly basis. We try to implement those little ideas into part of the process so as to further streamline or to give more information to the client so that they have more of an understanding of how long it takes or what is required of them. 
I offer incentives that offer flexibility to my staff as well. One thing S&Co does is offer in addition to their four weeks annual leave, the days when the company is shut down (the Xmas break) …we are shut anyway. As for sick leave, I just say to them, it doesn't matter when you get it done, so long as it gets done. So long as they keep up with their emails, it all works out.
What's the best thing about your membership to WorkLife?
I would have to say, the networking, not in a 'creating opportunities for business' kind of networking, but rather the experiences you get in speaking to different people about their lives and work. For example, I absolutely love speaking to Scott Roberts (Studio Helm), about his work. I find that so interesting. Also, Alex Feggans (TV, Film Director) about his work and it's great having an architect next door in Henry (Beresford Architecture). It's a great little community here, not to mention the Physios in the office outside (Purpose Healthcare). They say, 'variety is the spice of life' and that variety gives me spice in my life and in my work life. I love it. I love coming here.
Imagine tomorrow is a perfect snapshot of your Best Life. What are you doing?
I'd be travelling. When I left Qantas, the plan was to be able to travel as much as I want, but not for work. And I've pretty much achieved that. I'm at a point where we can, as a family, travel whenever we want. Well, within reason. We tend to come back from one trip, and then say "Okay, what's next", even though it will be a few months away. I just can't imagine being someone who works for somebody else, nine to five or eight to seven every day, five days a week for fifty hours a week and gets two weeks holiday a year. It doesn't sit well with me. I've never been in that position. And I just don't know if I could cope. It's such a privilege to be able to do what I do and be able to live how we live. But it takes a lot of hard work and focus and planning how you want your world to look and then to be able to achieve that.