BOOBS & BOOZE
Date

13.10.22

Location

SocialLife Berry

Type

SocialLife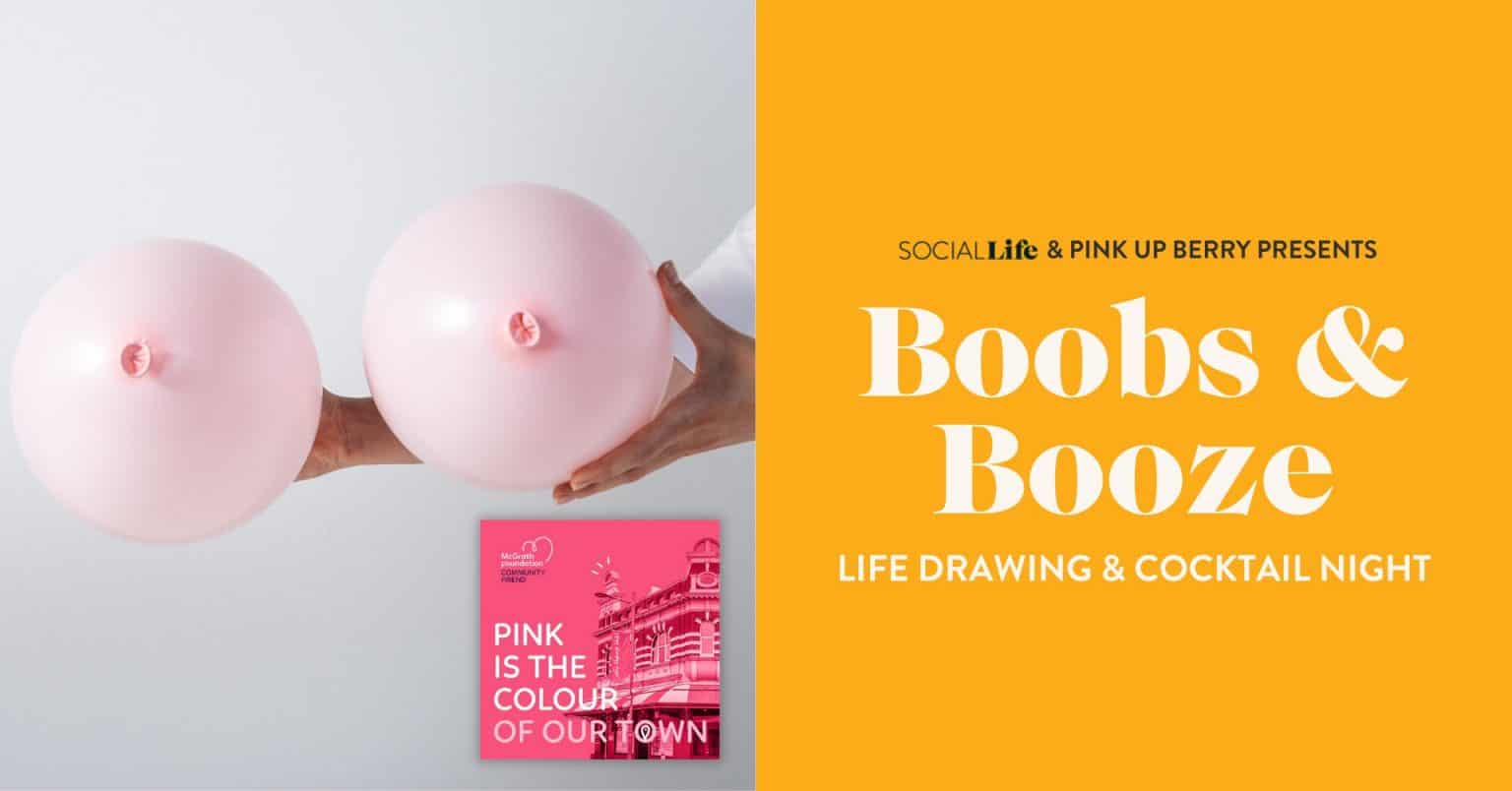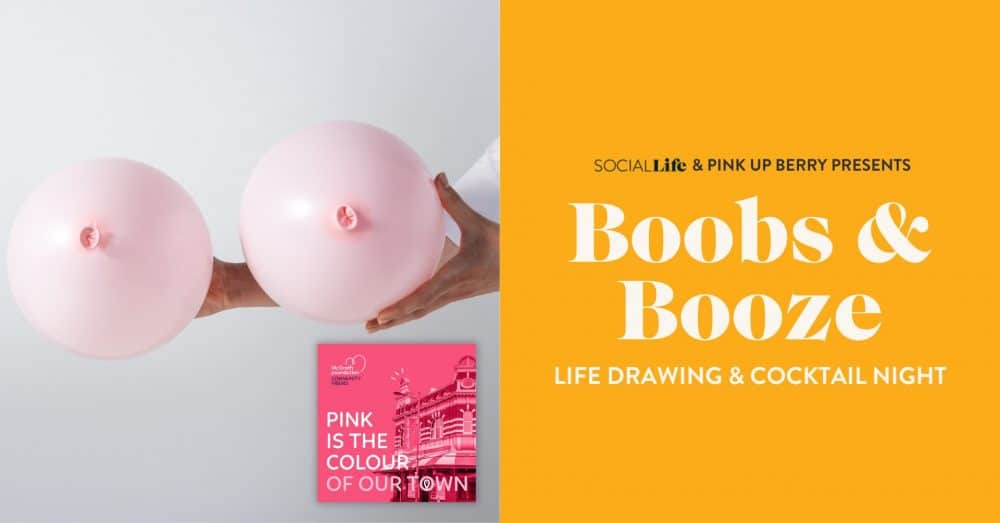 Life Drawing & Pink Up Berry Fundraiser
To help celebrate Pink Up Berry Month SocialLife is hosting a creative and fun loving evening of celebration and silliness for a very serious cause.
The evening of Life Drawing & Cocktail/Mocktails will raise much needed funds to ensure that no one goes through breast cancer without the care of a McGrath Breast Care Nurse.
A chance to celebrate the resilience of the survivors in our community, raise awareness of the importance of regular breast checks and put pen to paper on your own masterpiece.
We will be sure to have some talented professionals on hand to lend courage to those who swear they don't have a creative bone in their body.
Tickets include materials, life models, encouragement & your choice of signature pink cocktail/wine or mocktail.