Cultural Immersion & Decolonisation Workshops | Push Back Programs
Date

26.10.22

Location

Berry Uniting Church

Type

Push Back Program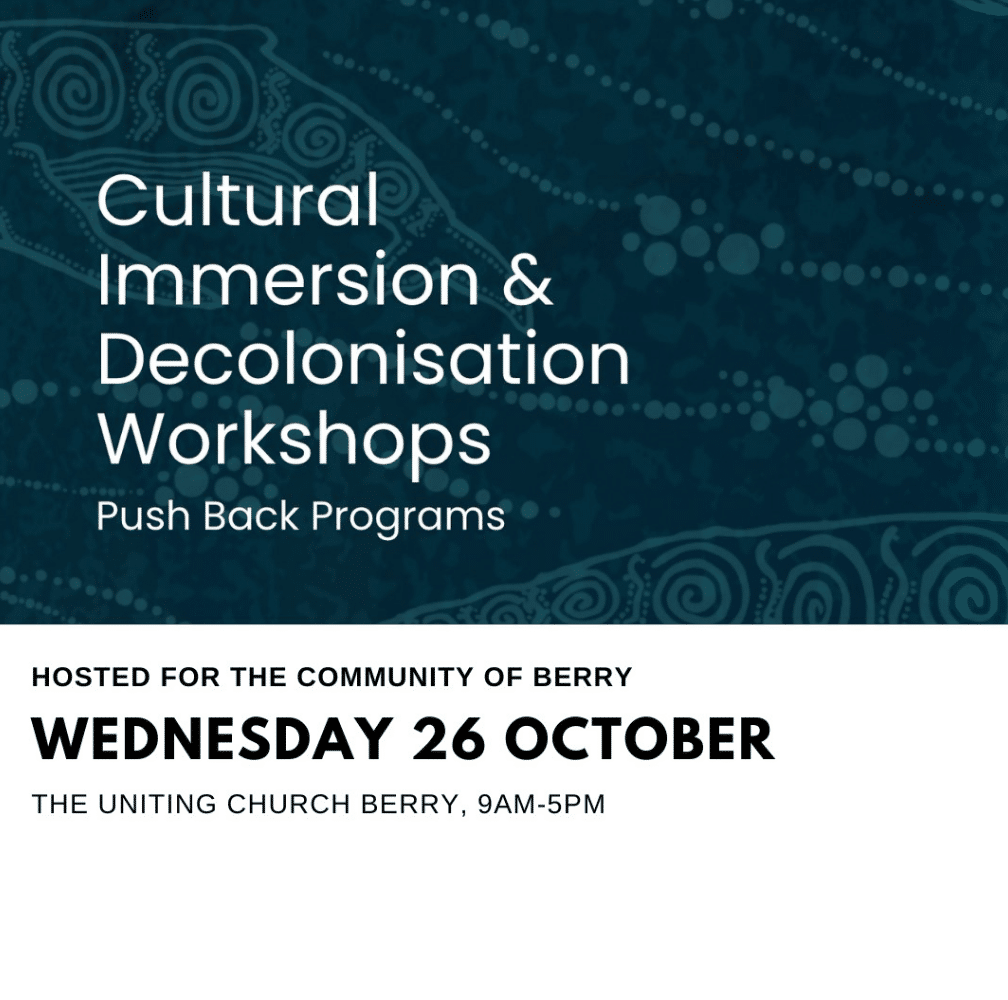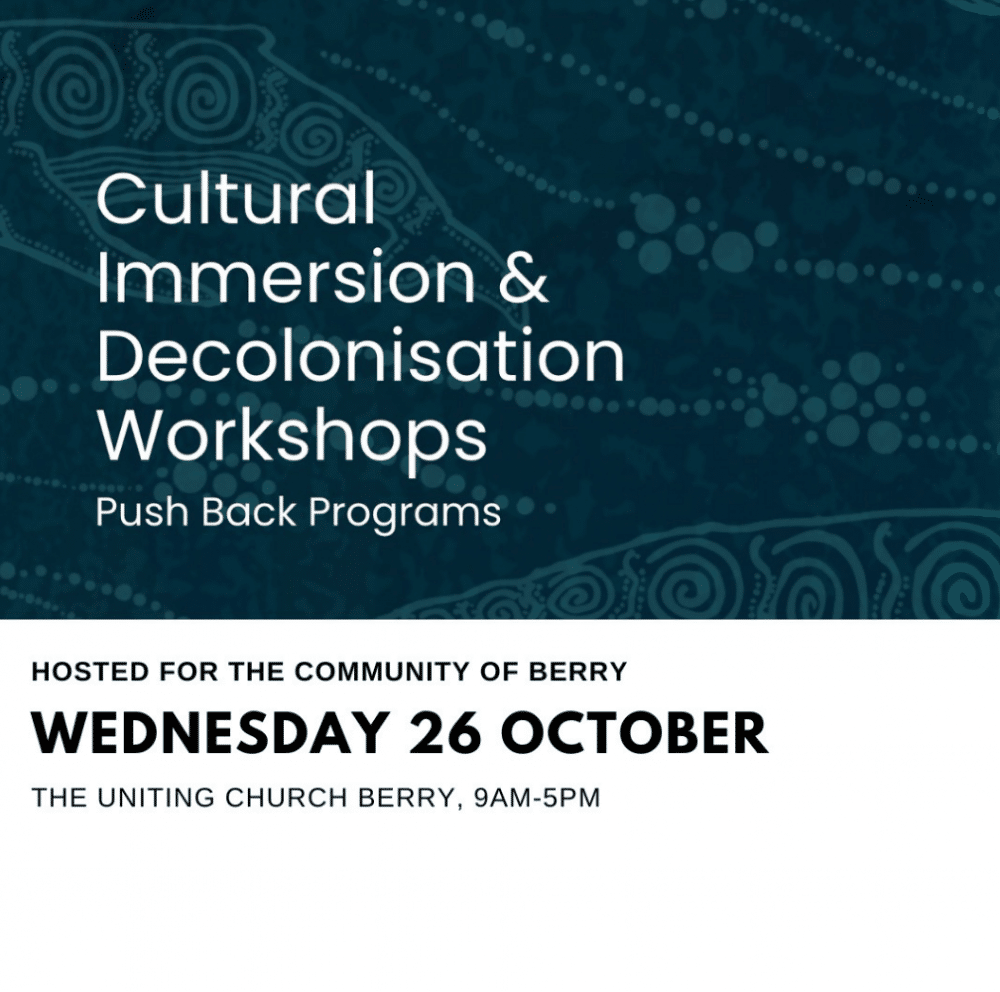 Cultural Immersions and Decolonisation workshops are truth telling shared through stories of local community. They invite you to see local history through an Aboriginal lens, on an intimate journey through true Australian history. Immersions focus on truth telling, and educating participants on First Australian cultural norms and traditional practices, as well as challenging white privilege and outdated stereotypes around Aboriginal and Torres Strait Islander lives pre-invasion.
Waminda's Workshops work to educate non-indigenous Australians on the systematic racism and colonial structures that affect the everyday lives of Aboriginal and Torres Strait Islander people, while addressing white privilege and fragility, and how non-indigenous Australians can develop the skills and insight to become culturally aware.
This is the second of two training opportunities being offered to the Berry Community with the support and encouragement of the following community organisations; WorkLife, The Uniting Church of Berry, The Berry Courthouse and The Berry Alliance.
The workshops are facilitated by Waminda. Many of the impacts of the colonial settlement of the south coast began in Berry and the landscape and built heritage of the area features strongly in the personal histories of presenters Cleone Wellington and Hayley Longbottom.
This powerful workshop is an important, challenging and confronting experience for attendees. It is also an invitation to individually and collectively reckon with Berry's past and become an imperfect ally to a just future for our first nations communities locally.