From Scratch | Book Launch Party
Date

21.10.22

Location

SocialLife Berry

Type

WorkLife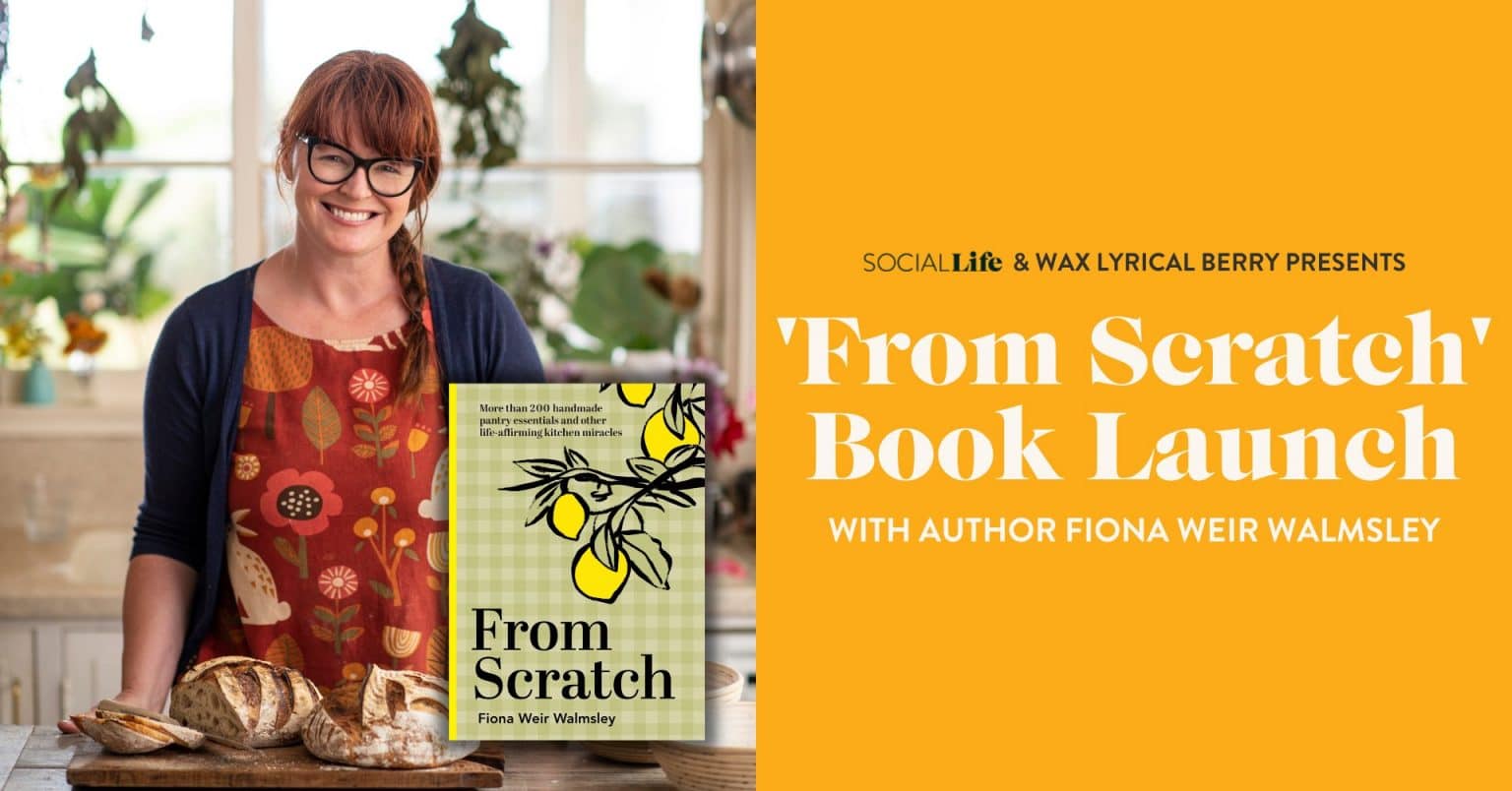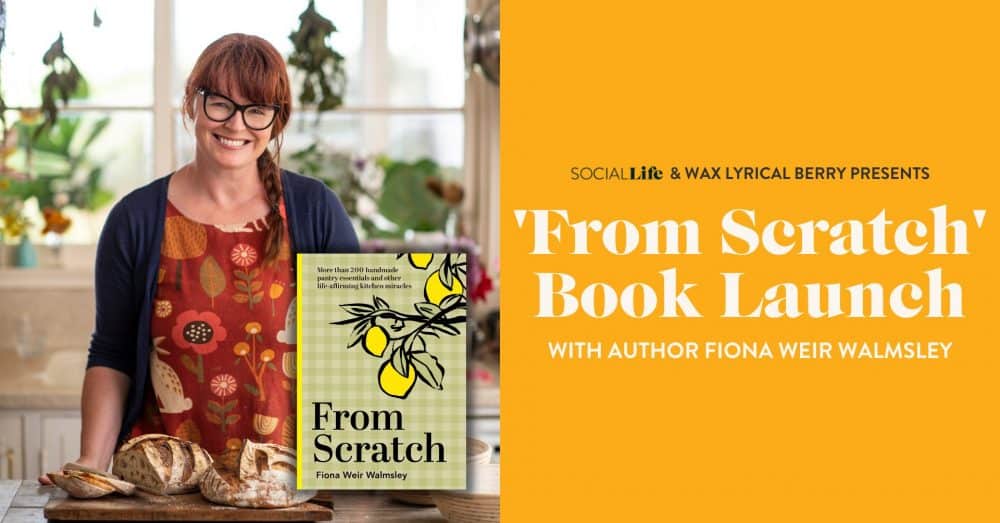 Can you believe the talent in our local community?
Once again the team from Wax Lyrical and SocialLife are teaming up to celebrate the launch of a best selling cook book by one of our favourite locals- Buena Vista's own Fiona Walmsley.
Timed to coincide with the Berry Writers Festival- this will be a wonderful celebration and a great chance to sample Fiona's produce & words.
5-5.30pm Book signing @ Wax Lyrical
5.30-5.50pm Q&A with Fiona
6pm Drinks, cheese and cheer @ SocialLife
ABOUT THE BOOK
From Scratch is a cheerful collection of recipes, and a simple guide to making your own food and staples, starting at the very beginning.
If you are looking for a connection with what you eat, then this book is for you. More than 200 straightforward recipes – from basic pantry items and essential dairy products to decadent cakes, tasty dips, crackers, ferments and drinks – will give you the confidence to leave industrialised packaged goods behind.
Author Fiona Weir Walmsley paints a beautiful picture of life (and work) at Buena Vista Farm in Gerringong, NSW, and of the joy of making, sharing and enjoying things 'from scratch', no matter how busy you are. And, sampling your own mayonnaise, yoghurt, kimchi, muesli bars, mustard, ice cream, chai tea, bacon jam, chewy caramel or lemon slice (the list goes on!) might be just what you need to find your happy place.
Complete with stunning images, From Scratch is all about kitchen time being fun, instructions without preachiness, and the deep satisfaction of being able to make all the things yourself – when you have the urge (or when you run out of baking powder).
ABOUT THE AUTHOR
Fiona Weir Walmsley is a cheesemaker and farmer in Gerringong, NSW, Australia. The family have been on the farm since the mid 1800s, when they arrived from Northern Ireland with nothing except a dream, a small amount of dairy farming knowledge and a cooking kettle that is still on their back verandah. Fiona and her husband Adam raise dairy goats, meat chickens, laying hens, pigs and bees, and they make cheese and operate a commercial farm kitchen that produces ferments and other deliciousness. On top of that, they grow coffee and cut flowers and run a cooking school teaching traditional food skills, such as sourdough baking, cheesemaking and fermentation.