Members Profile | Fletchair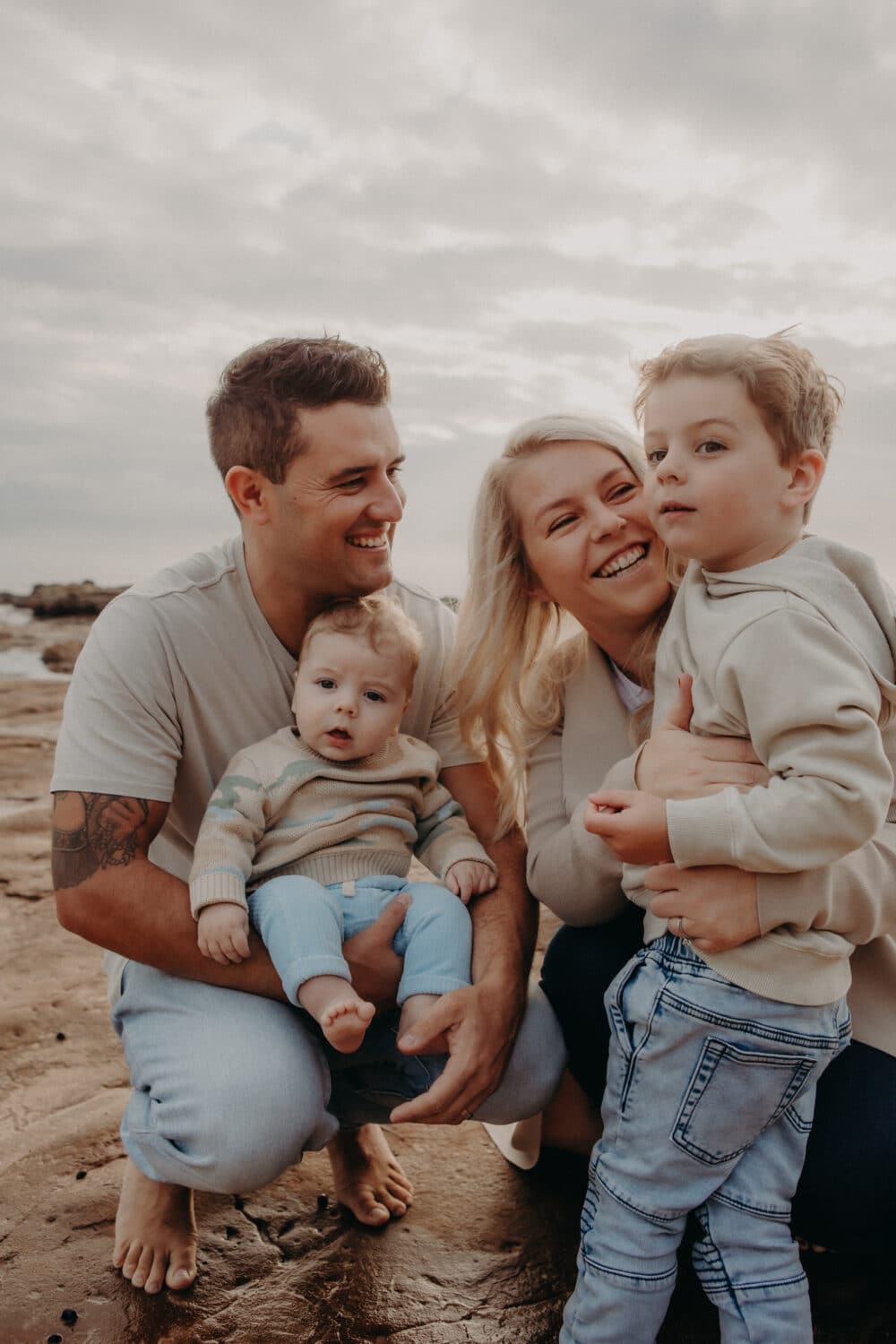 Thanks for being our members profile for this month. It's lovely to be able to do this with you guys.
Tell us a little bit about your local life story. How did you end up living and working here in paradise on the Coal Coast?

Kendall Fletcher: We moved down this way two years ago from the Sutherland Shire. We always loved it. We got married at Stanwell Tops – it was always somewhere where we'd like to relocate and have the kids grow up. We love it down here, it's just been amazing, everyone's so friendly and when we found WorkLife that just made everything work for us.


Now Fletchair is your family business- can you tell us the story of when and how you took the plunge to set up your own business?

Kendall: That was five years ago now. James and I met and everything happened really quickly. It's just the way our whole life has been really. I fell pregnant and then soon after James decided to start the business. He's always wanted to have his own business and I said to him if you don't do it now before we have a baby, there will never be a good time. So he did it! Liam is 4 now.

He had amazing relationships in the Air Conditioning industry and has built this business from his reputation and all the knowledge that he's accumulated over nearly 20 years. We have worked together and been able to leverage my marketing background. He always had such a great motivation to be his own boss. 
How fantastic – the Dream Team! So what does balance look like for you guys?
Kendall: To be honest, it's a bit hectic at the moment. I don't think there is balance really, it's more like the flexibility to go with the flow and survive the chaos of small children. We are getting into more of a routine- but the business has had a huge change recently- we've changed the brand from Habitat to Fletchair and shifted our offering so that we now have more of our own direct clients. Fletchair  provides service, maintenance and repair work for commercial buildings, factories, hotels. 
We've got some great contracts that have allowed us to manage our time efficiently so that we can make sure that we always have time for the kids. James for instance is always at home for bath and bedtime with the kids when he can, and then on the weekends, which he very rarely works now. We moved down here for the lifestyle and we want to maintain that as much as we can.  That's why we work – to build our life for our kids, for our family. So we don't want to compromise our balance if we can avoid it, which can be challenging when you have your own business.
For your industry, what has been the biggest disruption or the biggest transition recently? 
Kendall: There's just so much competition out there these days. Being in the commercial space it's really all about  who you know and recommendations, which becomes tricky when you are looking at marketing and growing your business to get new clients on board. Creating new relationships take time and you need to build trust with your clients. The most challenging thing for us at the moment in the industry is getting our foot in the door – because once we do, our work ethic and our team are amazing and we pride ourselves in the service we bring to each and every client. 
What about your hobbies and your passions outside of work? What do you love doing between being parents to young kids? 
Kendall: James does Jujitsu, which our son Liam has just started too. I love going to the gym – I go to Fernwood and I do Fit-30 and reformer pilates. But really we just like being outdoors. We bought our house two years ago- so we're also still busy renovating  and doing the garden. We love catching up with our friends and exploring the area.  We even just love going for a drive and looking at different houses and different areas.
And what about books or podcasts? Is there anything that you would recommend to the WorkLife community?
Kendall: We've been listening to a lot of tradie podcasts at the moment! Profit First for Tradies, Tradie Wives & Lifestyle tradie, with husband and wife duo – Andy and Angela. I do love a book, but by the time it gets to nine o'clock at the moment,  I'm just out from the day! 
What's one of the best things about working with your partner?
Kendall: We're working as a team towards a common goal and everything that we're doing is for our family, for us. Plus we do get times where we can both grab a coffee together or have lunch together  or go for a quick swim. It's great to have that flexibility, especially with a young family and have those little moments to spend time with each other. Also, it's our business. We can make the rules! 
You recently went away for your anniversary –
Did you talk about work at the dinner table for your anniversary?
Kendall: No, we went to Sydney. We had cocktails and went to see Paul McCartney – it was just the most amazing weekend – we did a bit of bar hopping and it was just so much fun. And no! We didn't talk about work at all. We actually turned our emails off.

What do you love in your house that tells a story about you guys? 
Kendall: Our whole house comes with a lot of memories and stories because we renovated it ourselves. I've painted all the walls. We installed a lot of the doors and the floors. Liam was one and a half when we first started and I remember James doing the gyprock in the kitchen and Liam just walked out with his little toolbox, ready to work with his hard hat on, and it was just so cute. So we just have all these little memories and these little stories baked into the fabric of our house now. 
If you've got friends coming down to visit you – where do you take them to really sell the Coal Coast lifestyle?
Kendall: We love Sandon Point for a picnic. And the Headlands Hotel. Basically anywhere where there's the ocean or a Beach is where we will be. 
What's your best productivity hack? How do you get everything done with all the juggle?
Kendall: I start with a large coffee and I just make a list and I work through the list. I work really well under pressure, which is a good thing because I don't have a lot of time. I try to get all the little stuff done first and then focus on the big stuff. If I'm really focusing on something, I try to ignore the emails and give the job my full attention and that I think helps. To be more productive you just have to give yourself completely to the task.

Now
what has been the best thing about a membership at WorkLife for you, your family and your growing business at this time? 
Kendall: At WorkLife I love the environment – I don't get to go as often as my husband does, but when I first walked into WorkLife with my mum, I just knew I wanted to work from there. The space makes me want to work – it's such a nice environment, such a beautiful space. Everything is there, the tea & coffee, the boardrooms. I just loved the vibe! Everyone's so friendly. You just become more productive and more efficient in every way when you're working there.